Pet Pain Management Information from Your Brooklyn Veterinarian
A pet injury or illness typically causes one or more types of pain. Acute pain is short-term pain emerging at the time of illness or injury. Chronic pain is pain evolving from acute pain lasting longer than two or three months. Inflammatory pain can be applied to either chronic or acute pain, occurring when an animal's immune system responds to infection or trauma. Unfortunately, even domesticated animals retain most of their "wild" instincts, including an instinct to hide pain, injury or illness to avoid appearing vulnerable to prey. Your veterinarian in Brooklyn offers tips to help pet owners recognize symptoms of pain in dogs and cats so they can get pet pain management services as soon as possible.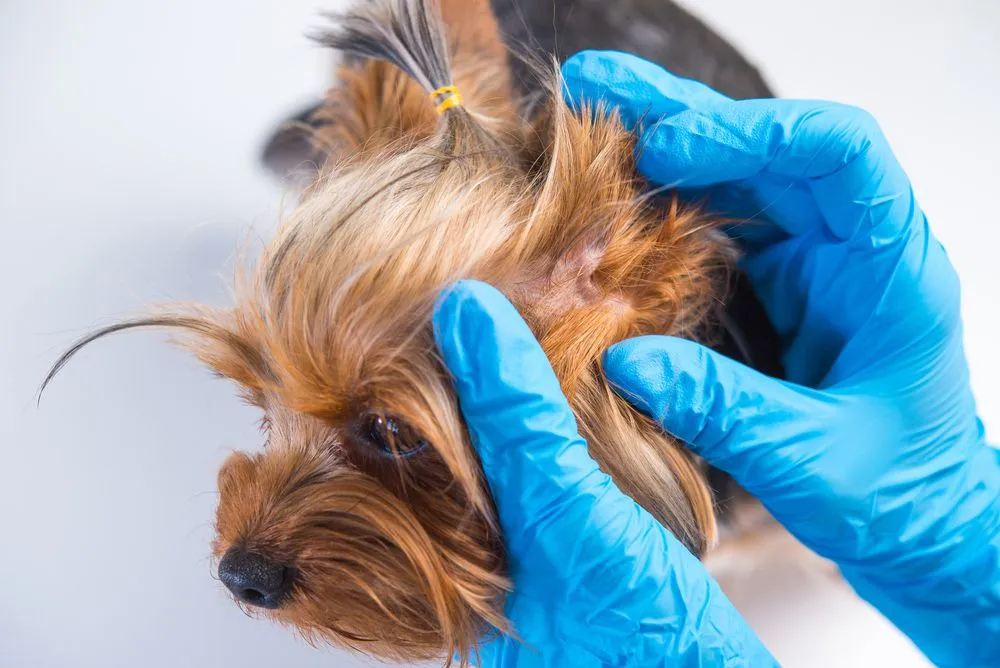 How Do You Know Your Pet is in Pain?
Of course, if your pet has a visible wound or suffers an injury (car accident, animal fight, serious fall), you should expect him or her to be in pain, even if your pet seems fine. If you aren't sure your pet is ill or wounded, signs of pain you should look for include:
Vocalizing for no reason (whimpering, meowing)
Acting unusually withdrawn and antisocial (dogs and cats in pain may hide under beds or curl up in closet corners)
Behaving aggressively when approached (even the most docile of ill or injured pets may growl, hiss or nip if you try to touch them)
Pressing ears down flat against their head
Constantly licking painful areas where no visible wound exists
Avoiding food and water
Avoiding physical activity/limping/moving slowly and stiffly
These symptoms should be investigated further by your Brooklyn veterinarian to determine if your pet is in pain and needs treatment.
Pet Pain Management
Aches and pains due to muscle and joint inflammation may be alleviated with NSAIDS prescribed by your veterinarian in Brooklyn. Large, older dogs can develop arthritis or another joint degeneration disease while obese cats are prone to feline arthritis. In cases of severe pain or advanced disease, your vet may recommend opioids to ease your pet's pain.
For pets suffering discomfort and minor pain from chronic skin conditions or allergies, corticosteroids represent potent medications that suppress immune system functioning and its response to inflammation. Your veterinarian will want to closely monitor your pet if corticosteroids are prescribed since these drugs can produce lingering side effects.
Call Clinton Hill Animal Clinic Today!
Clinton Hill Animal Clinic offers decades of experience in caring for pets with skill, compassion, and extraordinary expertise. Our clinic is equipped with the latest diagnostic tools needed to quickly determine what is wrong with your pet so our veterinarians can initiate proper treatment and an effective pain management program.
Schedule an appointment today at our clinic by calling (718) 623-3999.