Your pet is a beloved member of your family, and the thought of anything happening to them is no doubt terrible. While you can't prevent every outcome in life, you can have a microchip installed to increase your chances of finding your animal if they become lost. This common practice has helped innumerable pet owners find their furry loved ones and is a move you should make today.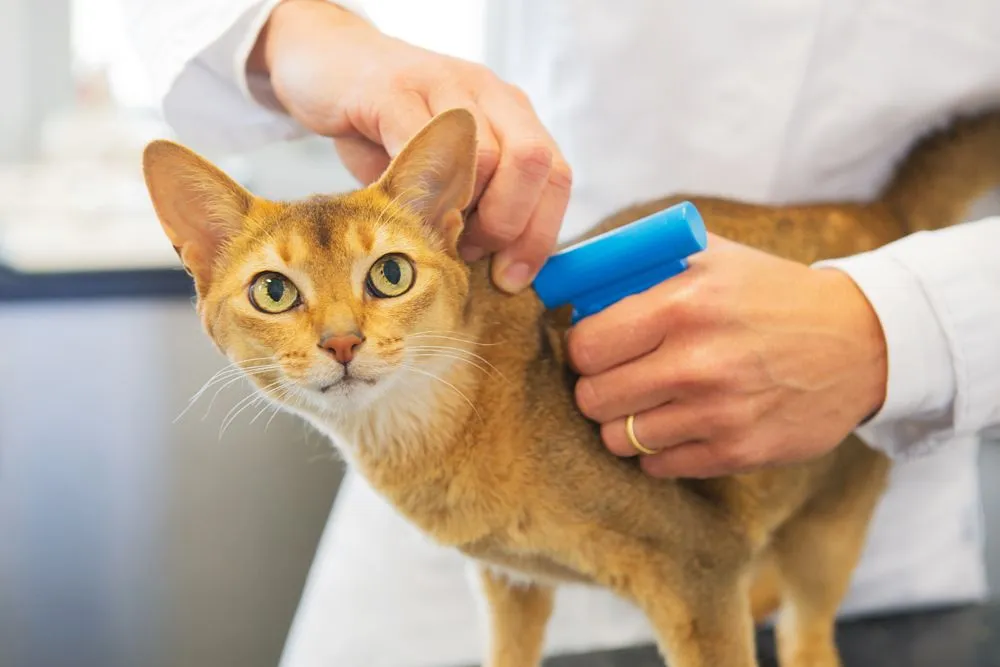 Talk to our Veterinarian in Brooklyn About Pet Microchipping
Your veterinarian in Brooklyn would be happy to help you learn more about pet microchipping. At Town & Country Animal Hospital, we routinely microchip young pets to ensure they can be found again if they run away, escape, slip their leash or otherwise get lost. Make us your trusted veterinarian for help with microchipping and other health-related matters.
What Is Pet Microchipping?
Pet microchipping, as the name suggests, is a process of inserting a microchip under your pet's skin. The chip is about the size of a grain of rice and contains an ID code unique to your animal. When a lost pet gets brought to an animal shelter or vet's office, the chip can be scanned to determine whom the pet belongs to. If you want the greatest chance of finding your animal, pet microchipping is the way to go.
When to Get Your Pet Microchipped
Pets can be microchipped at a young age. Depending on where you get your animal, they may already have a microchip, so you can ask your vet to scan for it and see. Otherwise, you can microchip your animal when they're still puppies and kittens – as young as 4 weeks old. The insertion does not hurt, and your pet will not feel it once it is implanted.
Come See a Brooklyn Veterinarian Today
Our veterinarians and staff are committed to providing the highest quality treatment to your pet in a relaxed environment. Our founding veterinarian, Dr. Pamella Dendtler, is highly skilled and bring a complementary realm of experiences to each animal hospital. We serve Clinton Hill, Bedford-Stuyvesant, Williamsburg, Fort Greene, Cobble Hill, Brooklyn Heights, Vinegar Hill, Prospect-Lefferts Gardens, Prospect Heights, Bushwick and Park Slope, and would be delighted to serve you as well.
Ready to microchip your beloved pet so you can hold onto them for life? Get in touch with your Brooklyn veterinarian at (718) 623-3999, or request an appointment through our website. We will explain the process to you, get your pet tagged right away, and do everything for an affordable price. We can't wait to help you remain one big, happy family!