Flea and Tick Prevention & Treatment in Clinton Hill, Brooklyn
At Clinton Hill Animal Clinic, we want to spare your pets from unnecessary pain and suffering. Fleas, ticks, worms, and other parasites are big risks for Brooklyn cats and dogs, but prevention is as easy as using the right products each month. Learn more about our effective, veterinary-strength parasite prevention products, as well as our treatment options for pets with current infestations.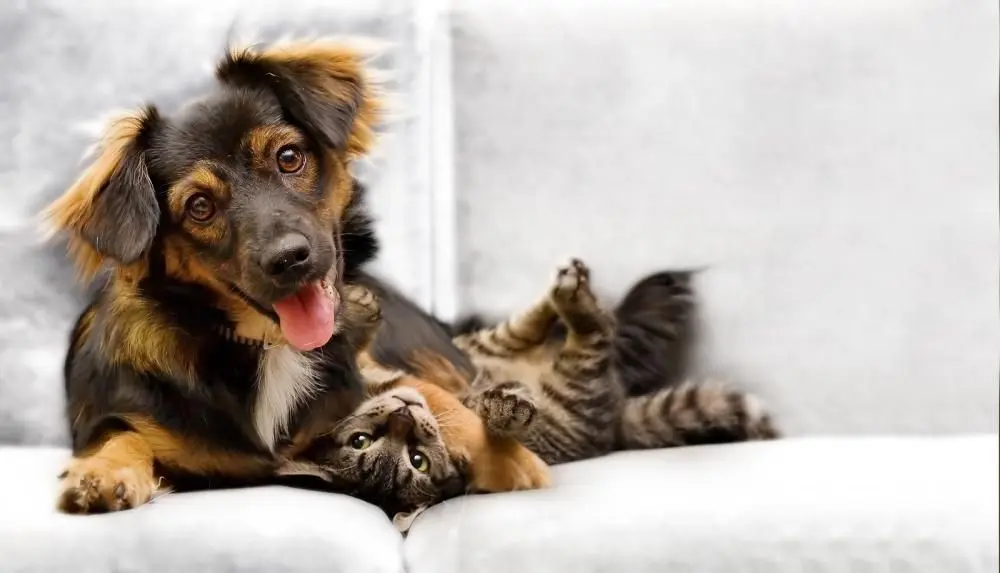 Fleas, Ticks, and Other Common Pet Parasites Seen By Our Clinton Hill Veterinarian
Every pet needs a customized parasite prevention regimen, to reflect their unique needs and risks. For example, some dogs spend time in wooded areas, increasing their risks of tick exposure. However, it's important to be aware of all the parasites that could pose a problem for your pet. Our animal hospital in Brooklyn offers preventative products and treatments for the following parasites:
Fleas – External parasites that can infest you and your environment; prevention is much easier than elimination, and infestations can cause constant itching, allergic reactions, blood loss, and infections like Flea Allergy Dermatitis (FAD)

Ticks – These disease-carrying parasites hide in low, thick brush or grasses and are related to mites and spiders; ticks cause serious and possibly life-threatening illnesses like Lyme Disease and Rocky Mountain Spotted Fever (RMSF)

Mites – Ear mites, mange, and other mite infestations are painful and debilitating for pets, so it's important to catch them early or prevent them with thorough hygiene and wellness regimens

Worms – Internal parasites can wreak havoc on vital organs, so it's important to stop fleas, ticks, mosquitos, and other parasites before your pets ingest larvae and develop infestations. Common worms for dogs and cats include intestinal worms and heartworm infestations
How to Prevent Internal and External Parasites
Your pet needs regular preventative products to effectively prevent fleas and ticks. These products also prevent a variety of worms and mites, but our vet may recommend additional products to prevent heartworm and other internal parasites. After we recommend the right products for your family, it will be your responsibility to administer them on a monthly or bimonthly basis. Your options include oral and topical medications, which will make your pet's blood or skin "inhospitable" hosts for would-be parasites.
Treatments for Pet Parasites
If your dog or cat already has internal or external parasites, make an appointment at Clinton Hill Animal Clinic. Our Brooklyn veterinary team offers deworming, flea baths, and treatments for heartworm, hookworm, and other internal parasites.
Make an Appointment with Our Clinton Hill Veterinarian
Every pet's preventative needs are unique, but all dogs and cats in Brooklyn need regular medications to protect them from dangerous parasites. Our Clinton Hill veterinarians are eager to meet your pets and help reduce or eliminate their risks of future infestations and infections. Each pet exam includes a thorough physical evaluation and an interview with you, to help us determine your pet's environmental risk factors and health history. Call Clinton Hill Animal Clinic today to request an appointment with Dr. Pamella Dendtler.